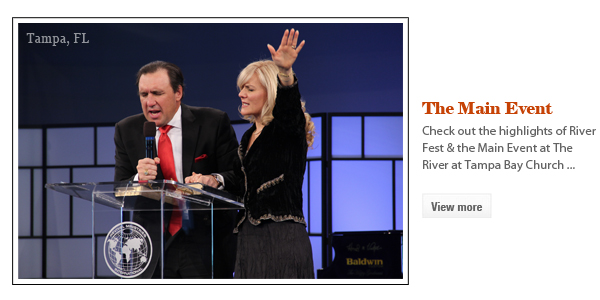 THE GREAT AWAKENING LIVE
John 15:7-8 If ye abide in me, and my words abide in you, ye shall ask what ye will, and it shall be done unto you. Herein is my Father glorified, that ye bear much fruit; so shall ye be my disciples.
Have you ever thought about what will really matter a hundred years from now? We must keep Heaven's perspective on things and acknowledge God in all of our ways. Our lives are not our own. We were bought with a costly price — the precious blood of Jesus. Christ redeemed us! In Him we live, and move, and have our being. Jesus said, "He that abideth in me, and I in him, the same bringeth forth much fruit: for without me ye can do nothing." Eternal fruit does not carry an expiration date; it lasts forever. Allow the Lord to have His way in your life. You won't be disappointed because His ways are perfect. His ways will bring you to good success and your life will produce much fruit — SOULS for the Kingdom of God. Stay red hot on fire for God and preach the Gospel with all boldness (see Acts 4:29).
Five Young Men Touch and Filled with the Fire of God on the Streets
Borin from Keller, TX reported: We went soul-winning and came across a group of five young men on the streets. All five invited Christ into their hearts. The power of God hit them and they were all baptized in the Holy Ghost and fire and began speaking in other tongues! God confirms His Word with signs and wonders; preach the Gospel with boldness. Download the Gospel Soul Winning Script today and use it.
Update from Beirut, Lebanon
Jana, an RBI graduate, ministering in Lebanon reported: We went out soulwinning with the youth today and we had an awesome time! One of the girls told me that after praying with an older lady, the lady was so happy and touched by the young generation reaching out to people! She also prayed with a Muslim boy and his friend who were very receptive to the Gospel and both received Jesus Christ as their Lord and Savior! Glory to God!
Harvest Report: Countries 88, Cities 3,327, Decisions for Jesus Christ 3,123,302
Please, update your soul count today by posting your stats.
Giving an Account
In Luke 16:2, we see these words, "give an account of thy stewardship." Each of us have been given much. You are not a "have not" nor a "have a little." You, in all reality, are a "have a lot" because you have Christ. Christ is your source and everything about Him is "more." He came that you might have life and have it more abundantly. He has made you and He has blessed you to be a blessing. Jesus said in Matthew 7:20, "Wherefore by their fruits ye shall know them." Sow generously into the Great Awakening and, together, let's rejoice and reap MUCH FRUIT for the Kingdom of God. Liberally, invest in the Gospel today.
A Great Awakening Service at Your Church
If you are a registered Soul Saving Station and would like us to conduct a Great Awakening service at your church, please, email us at s3@revival.com Please, include your city, state, and best contact phone number. If you would like to become a Soul Saving Station, please, click here.
River Bible Institute Scholarships Available — English and Español
The Word will challenge those of you attending the Institute to be changed by the awesome presence of God and to find clarity in your calling. This is the hour of God's power not just for the full-time minister, but for all of God's people who are hungry for more. Whether you are a housewife or an aspiring evangelist, The River Bible Institute will deepen your relationship and experience in the Lord, and provide you with a new perspective on how to reach others with God's life-changing power. Email us for more info at rbi@revival.com or call (813) 899-0085.


Check out our Upcoming Events: