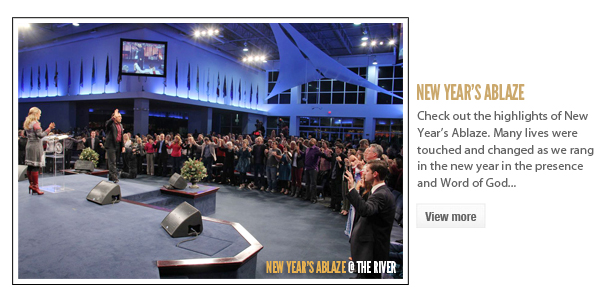 THE GREAT AWAKENING LIVE
1 Timothy 1:15a This is a faithful saying, and worthy of all acceptation, that Christ Jesus came into the world to save sinners...
Some may ask, "What would God have me to do this year?" One thing is for certain; He definitely would have you to preach the Gospel and to fulfill the Great Commission. Do not make the Great Commission the great omission in your life. JESUS tells us to go and preach, to cast out devils, to speak in new tongues, and to lay hands on the sick. Christianity is not a spectator sport; it is a contact sport. Love tells; love compels. We must get out there and preach and demonstrate this Gospel. As we do, Jesus shows up and sinners will be saved. Signs and wonders follow the preaching of the Word. Why is this a sure thing? Because Jesus is ALIVE. Our confidence is in Him and it's in His Word. We trust that as you preach the Gospel, many will be saved and many will be filled with the Holy Ghost and fire. Through your life, may many become mobilized to usher in a mighty harvest of souls for the Kingdom of God. May each of us see a quickening in the harvest in 2013.
Boldness Rose Up
Valery T. from Tampa, FL: Today was my first time going out soul winning. At first, I was very nervous but after leading my first soul to the Lord, boldness rose up within me. Six people made decisions for Christ as I shared the Gospel Soul Winning Script. The hearts of people will be changed forever when you preach the Gospel.
Winning Souls In the Nursing Homes
Janessa G. from Fort Meyers, FL: At the nursing home, I approached the bedside of a man who was asleep. After waking him up by softly tapping him on the shoulder, I read to him the Nursing Home Soul Winning Script. I realized that he was unable to speak but I proceeded with the script. I asked him to squeeze my hands as a sign that he said the prayer of salvation. Not only did he squeeze my hands after the prayer, but he also did his best to repeat the prayer inviting Christ into his heart. God is so awesome!
Harvest Report: Countries 86, Cities 3250, Decisions for Jesus Christ 2,832,756
Please, update your soul count today by posting your stats.
Blessed
God is so GOOD! He will never leave you; He will never fail you. Do not draw back from His promises but run to them; run to His Word. Be courageous and put God's promises into practice. Put your hope in Him and let your faith speak. Faith without works is dead. As Psalm 34:8 declares: "O taste and see that the LORD is good: blessed is the man that trusteth in him." Put your trust in Him and be BLESSED. For whatsoever a man soweth, that shall he also reap. Sow into souls. Give into that which is eternal — life everlasting. Invest in the Gospel.
A Great Awakening Service at Your Church
If you are a registered Soul Saving Station and would like us to conduct a Great Awakening service at your church, please, email us at s3@revival.com Please, include your city, state, and best contact phone number. If you would like to become a Soul Saving Station, please, click here.

Check out our Upcoming Events: